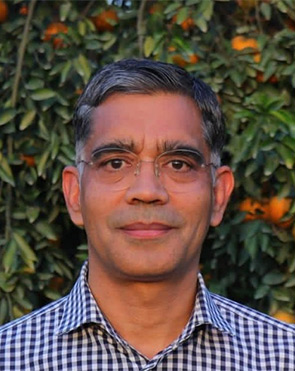 Ajay Vir Jakhar is a citrus farmer based in village Maujgarh, District Fazilka in Punjab, India. He works to advocate for farmers' prosperity, and a healthy, sustainable, inclusive, and equitable food systems. He writes regularly for different publications and speaks at international and national forums.
He was till recently:
Chairman, Punjab State Farmers & Farm Workers Commission, a statutory body of the State Government of Punjab.
Vice Chair, Action Track 2 'Shift to sustainable consumption patterns' of the United Nations Food Systems Summit 2021.
Has graduated with a degree in Geography and his hobbies are walking and reading.
Appointments:
EAT Forum, Advisory Board Member
Ambassador, The Food and Land Use Coalition
Member, The Abohar Cooperative Marketing Society Ltd.