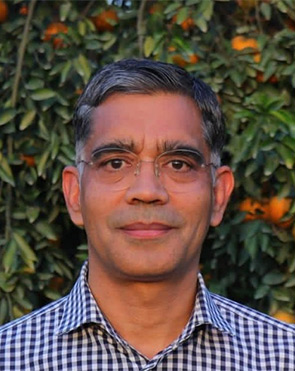 Ajay Vir Jakhar is a citrus farmer from Maujgarh village, Fazilka district, Punjab, India.
Ajay works to advocate for farmers' prosperity, and a healthy, sustainable, inclusive, and equitable food systems. Farmers feed the world and responsibly steward much of the world's natural resources – soil, water, energy. Yet rural families are amongst the world's most poor, malnourished, and vulnerable to climate change.
Rural livelihoods, health and nutrition, sustainable production and consumption, and climate action are intertwined. Ajay makes evidence-based food and agriculture policy recommendations based on his farming experience, and multi-stakeholder research, partnerships, and dialogue.
Graduated with a degree in Geography and his hobbies are walking and reading.
Appointments:
EAT Forum, Advisory Board Member
Ambassador, The Food and Land Use Coalition
Member, The Abohar Cooperative Marketing Society Ltd.